Here are the goals, Swibel and Kucharski with a couple of beauties.
In addition to the hilarity of WSW needing to be given a leg up to get promoted, there's a slight change to allow players up to U23 to be registered in the A-League squads for this season only.
NPL derby is on at 5pm today. I believe you can now watch the games through npl.tv but I haven't used it yet.
It's generally just one camera, zooming in and out from the main stand. Still, it's football and it's got every game live, including the u20's and womens. Well worth the free sign up.
Heh the ref's named weiner
3-0 after 40. Fuck the wanderers
Held on. Good to see some of the best prospects from Sydney (whole city) battling it out. WSW pushed hard, was some serious good defending to get the win.
The NPL lads looking pretty sharp early on against Sydney Olympic now at Lambert Park.
Game abandoned on the 51 minute mark as the rain is just too much and the pitch is starting to flood.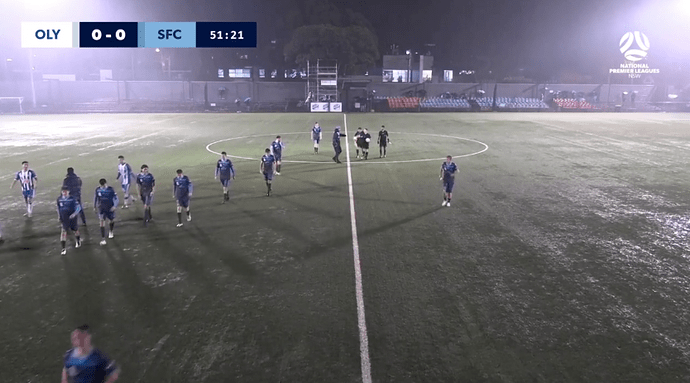 Lads up 3 nil at half time against North shore mariners, Wood with a hat trick.
It's only a couple of games into the season, but it warms the heart to see our kids at the top end of the NPL table.
Pipe down. Some of us are trying to do some folding over here.
To true. That positivity doesn't belong here, take that shit over to the Newcastle forums…
Youth team are playing APIA tonight if anyone wants something to watch at 7:30