Most of the state federations are nearing the end of qualifying, which means we are close to knowing who goes through to the round of 32. The current entrants, which includes the final teams from NSW is below: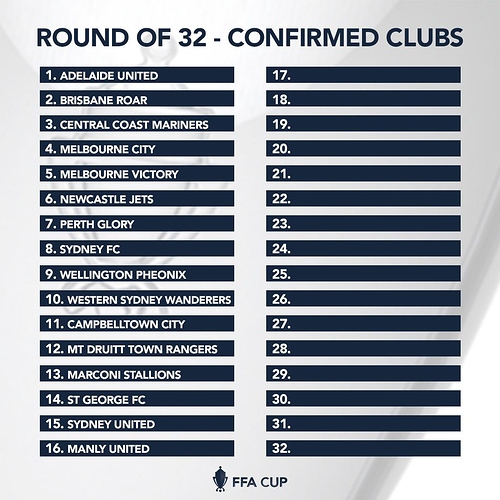 St George FC have done well to get here. Also have Sydney United missed the round of 32 in any season so far?
The draw for the round of 32 will be on June 26.