We always have a thread for general discussion about the group that isn't related to each specific game - squad selection discussions, results in the rest of the group, etc. Each game will still have its own thread.
I've put up a mega preview on the front page and I've copied the stuff about our opponents below to avoid the post becoming too long - but hopefully you guys will enjoy the read: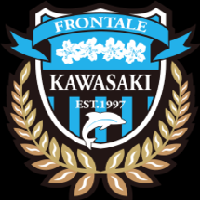 Kawasaki Frontale
No previous games.
Record against Japanese opposition:
Wins: 0 (0%)
Draws: 4 (50%)
Losses: 4 (50%)
Kawasaki Frontale won the J-League last season, taking the second league title in their history. Kawasaki have been in decent if unspectacular early season form with 2 league draws and a 1-0 win over regular Champions' League contenders Urawa in the Japanese Super Cup.
It seems like Kawasaki won the J-League last season through defensive solidity, conceding only 27 goals in 34 matches. No doubt goalkeeper Jung sung-ryong played a large part in that. He has 67 South Korean caps and won the ACL in 2010 with Seongnam. Jung sung-ryong made the J-League team of the season last year, along with 3 of Kawasaki's defenders and 3 of Kawasaki's midfielders. Of those 6 other players, 5 of them are still at Kawasaki, including their central defensive partnership. Our attack will likely have their work cut out for them penetrating that backline.
The Kawasaki team has a decent spread of Japanese internationals, with 108 caps over 10 players. There's a couple in particular who are worth watching. Kengo Nakamura has 68 Japan caps in central midfield and, though he is 38 years old now, he still played 33 games last season and scored 6 goals. In fact he has spent his whole career at Kawasaki, racking up well over 600 games for them. Yu Kobayashi is a Japanese striker with 14 national team caps. He has scored 92 goals in 228 league games for Kawasaki, including 15 last season and 23 the season before that. No doubt stopping him will be a large part of our defence's duty.
In terms of other players to watch, Leandro Damiao is a Brazilian import with 17 Brazil caps and 3 goals. He spent most of his journeyman career in Brazil and was a regular goalscorer there, if not an entirely prolific one.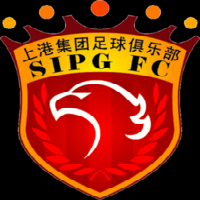 Shanghai SIPG
No previous games.
Record against Chinese opposition:
Wins: 3 (30%)
Draws: 6 (60%)
Losses: 1 (10%)
Shanghai SIPG won the Chinese Super League last season, which was their first ever league title. SIPG have been in strong early-season form, winning the Chinese Super Cup 2-0 over Beijing Guoan and winning 4-0 in the Shanghai derby.
The headline players from SIPG are their three Brazilian forwards in Elkeson , Hulk and, most famously, Oscar . Oscar and Hulk both have 47 caps for Brazil, with a combined 23 goals for the national team. Oscar played over 100 games for Chelsea before going to China, while Hulk had a great career at Porto and Zenit, scoring prolifically at both clubs. Elkeson is a bit more of an unknown, however. He has spent a lot of his career in China, where he has been prolific; he has scored 88 goals in 131 games for Guangzhou and SIPG combined. He also has 29 goals from 56 ACL games, demonstrating that while he isn't as famous as the other two, he is just as much of a threat at this level.
Odil Ahmedov is SIPG's Asian import player, with 92 caps and 18 goals for Uzbekistan, including in the most recent Asian Cup. He had a good career in Russia before going to China. Other than these import players, SIPG have a fairly young squad of Chinese players, with a fair few sporting low numbers of national team caps. The standout Chinese players seem to be Yan Junling , the keeper for the Chinese national team, and Yu Hai , who has 71 caps for China and 11 goals, despite playing at left back.
Given the strength of SIPG going forward, it is likely that we will be forced to sit deep and hit them hard on the counter, particularly given that their defensive line does not boast the quality of their attacking line-up. This is quite likely given that they won the league despite conceding 33 goals in 30 games. It does help that the finished with 77 goals, however.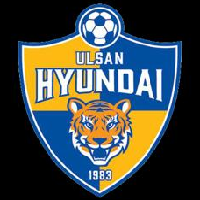 Ulsan Hyundai
No previous games.
Record against Korean opposition:
Wins: 3 (50%)
Draws: 1 (17%)
Losses: 2 (33%)
Ulsan Hyundai came third in the K-League last season and advanced into the ACL group stage by defeating Malaysian club Perak FC in a play-off. That was a comfortable 5-1 win. The only other game they've played this season was a 2-1 win over Suwon Bluewings.
The main attacking player for Ulsan is Junior Negrao , a journeyman Brazilian striker who scored 22 in 32 games last season, making him the league's third highest scorer. The club's other 39 goals last season were spread among a variety of players, with no one else cracking ten goals for the season. Dave Bulthuis is one of their other foreign players who is worth paying attention to: the Dutch centre back was starting regularly for Heerenveen in the Dutch top flight as recently as November, and thus comes with a good pedigree.
However, it is in their domestic talent that Ulsan really shine. Ulsan can boast 211 caps across the 7 players who have played for the Korean national team. Lee Keun-ho has 84 of those caps, scoring 19 times for Korea as a forward. He won the ACL with Ulsan in 2012 and has now come back to the club. Keen watchers of German football might be familiar with Park Joo-ho , who plays as a left-back for the Korean national team. He spent 5 years in the Bundesliga with Mainz and Dortmund before returning to Korea last year to play for Ulsan. Finally, there's Kim Yong-dae , who has 21 national team caps as a goalkeeper. Wikipedia says that he is nicknamed Yong Der Sar, which should give you some idea of the quality Korean fans think he has.